OUR THERAPIST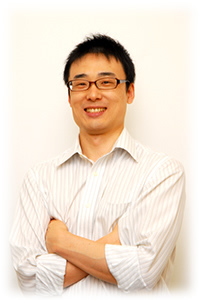 Tad Okutani trained as a physiotherapist in Sydney and worked at St. Vincent's Hospital in Darlinghurst and a number of private practices before opening a private practice in the Sydney City.
He has further completed his Master of Manual Therapy in the heart of manual therapy, Perth WA.
Currently, Tad sees patients with many sports injuries from baseball, tennis, soccer and rugby as well as your everyday neck and back pain sufferers.
Tad's special interest is in the management of temporomandibular joint dysfunction (TMD) and cervicogenic headache and dedicates much time to the promotion of Physiotherapeutic treatment and management to the wider community including other physiotherapists and the dental professionals.
He also does seminars in the management of TMJ to fellow Physiotherapists a few times a year.
In his spare time, Tad loves to travel, play and watch soccer and tennis matches if his domestic boss lets him do so all day!